Content count

4127

Joined

Last visited

Days Won

81
Community Reputation
960
Top Contributor

About garmon757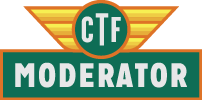 Rank

Member


Birthday

10/05/1990
Contact Methods
Google+
Facebook

https://www.facebook.com/profile.php?id=676398988
Profile Information
Location
Interests

As a transit enthusiast since I was 6, I always wanted to pursue my interests by being part of the Cta whether being a rail operator or bus driver. It's not easy though but it's worth a challenge.

Favorite Bus

New Flyer D40LF/DE40LF/D60LFR (4333-99), Flyer D901A (9800s), GM New Looks (300s/7400s/9600s), MAN Americana and Articulated (7300s), Flxible Metro (5646, 5730, 5741-5764, 6305-6329), Nova Bus LFS 2nd Gen, NABI Ikarus 416 (Pace 2205, 2251, and 2270), Orion I and VI (Pace 6059, 6064, 6071, 6151, and 6156), Nova Classic (Pace 2379-2400), NABI LFW-40 (Pace 6262-6322 x-6313)

Favorite Railcar

Morrison-Knudson 3200-series and Budd 2200-series
garmon757 replied to ajay's topic in CTA Bus

I cannot accept this unsubstantiated topic. It is hearby locked.

What the hell???? Who would've thought about doing this??? @BusHunter

Have you forgotten that the 5000s infiltrated the Pink Line first after the test runs on all lines?

So far we have at least 40 3200s.

5205/06 - 5209/10 - 5211/12 - 5213/14 - 5215/16 - 5219/20 - 5221/22 - 5225-26 are the 16 cars for Jefferson Park. I thought they said three runs, but it's only two.

It's official! 3207/08 - 3221/22 - 3245/46 - 3249/50 - 3251/52 - 3257/58 - 3259/60 - 3279/80 are part of the Blue Line fleet @BusHunter

There's a theory from some switchmens and supervisors that any 2600s that ends with a 9 are considered to have the best motors than the rest of them. So they use them as work cars and sometimes they're coupled with the work 2400s.

Transferred from Orange Line.

I think we're getting too carry away about this topic. Regardless of the 5000 count guys, the Blue Line is going to have 24 of them infiltrate the route and a friendly reminder that Green/Pink shares about 210 5000s. So it doesn't matter to the Blue Line at all. Carry on. By the way, only 2600s that ends with a 9 are permitted at 54th Yard.

So far, it's during AM service but yes I do agree with you about the 3200s.

I handle this by contacting him myself. @Aiden Tabucic Please refrain from spamming anything that relates to the Bus Tracker from this point on.

We are extremely short thanks to an overwhelming amount of defects and it's getting to the point that our operators, switchmen, and supervisors are having adverse reactions about them. The 3200s infiltration is nothing but a band-aid solution thanks to the fact that the Blue Line is heavily neglected, especially on the Congress Branch (You see that they will never dare to run 5000s west of Racine).

It's begins when every qualified operator, switchmen, and supervisors are successfully trained to operate them. There's no set date.

garmon757 replied to garmon757's topic in CTA Bus

Transit wise? No, but they brought back Krispy Kreme Donuts!!!