Content count

3838

Joined

Last visited
Community Reputation
868
Top Contributor

About garmon757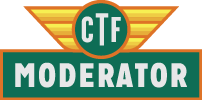 Rank

Member


Birthday

10/05/90
Contact Methods
Google+

garmon757

Facebook

https://www.facebook.com/profile.php?id=676398988
Profile Information
Location

Printer's Row

Interests

As a transit enthusiast since I was 6, I always wanted to pursue my interests by being part of the Cta whether being a rail operator or bus driver. It's not easy though but it's worth a challenge.

Favorite Bus

New Flyer D40LF/DE40LF/D60LFR (4333-99), Flyer D901A (9800s), GM New Looks (300s/7400s/9600s), MAN Americana and Articulated (7300s), Flxible Metro (5646, 5730, 5741-5764, 6305-6329), Nova Bus LFS 2nd Gen, NABI Ikarus 416 (Pace 2205, 2251, and 2270), Orion I and VI (Pace 6059, 6064, 6071, 6151, and 6156), Nova Classic (Pace 2379-2400), NABI LFW-40 (Pace 6262-6322 x-6313)

Favorite Railcar

Morrison-Knudson 3200-series and Budd 2200-series
garmon757 replied to briman94's topic in CTA Rail

Gentlemen, mark this is your notes because #3329-30 are fully rehabbed including the new digital run number box.

Speaking of 5 years, so far there's no indication of any precurement of anything. All we hear is electric buses but what the hell...... It might be another 5 years of them running.

I was driving to Walmart in Country Club Hills and spotted about 6-7 Novas including #6662 parked at a secured site between 163rd-165th and Pulaski-Crawford. Any reason why they're there???

garmon757 replied to wordguy's topic in CTA Bus

@Master58 Please maintain your composure inside the forum. It's ok to dispute CTA operations by the choice of your words but anything extra isn't necessary. Try not to stress about it. @jajuan like my mom always say, "keep a cool head would ya".

Exactly! I'm guessing the they couldn't afford to make that happen but that's going to haunt them on the long run if this route fail.

The bottom line is #11 is getting extended for another 6 months. However, as much as I disagree with the schedule they cannot schedule that route to begin earlier due to a lack of extra buses during morning rush hour. If they did then it wouldn't be a problem.

garmon757 replied to greenstreet's topic in CTA Rail

Oh boy, the irony that I saw that set circling around the Loop on 11/29 around 12:30-1PM.

garmon757 replied to chicagopcclcar's topic in CTA Rail

You're banned from posting any flooded pics on here!

garmon757 replied to South Shop 7's topic in CTA Bus

That just shows that nobody is safe in this city.

How long would that be going on for?

@sw4400 @Pace831 if the topic should be named Annual Holiday Bus, then I have no problem with sw or myself changing it if y'all like.

garmon757 replied to South Shop 7's topic in CTA Bus

Indeed. North and Halsted was the location but my guess that either the suv or the car was speeding through a yellow going on red light scenario while one of them was trying to make either a right or left turn.