Content Count

4145

Joined

Last visited

Days Won

87
Community Reputation
979
Top Contributor

About garmon757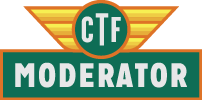 Rank

Member


Birthday

10/05/1990
Contact Methods
Google+
Facebook

https://www.facebook.com/profile.php?id=676398988
Profile Information
Location
Interests

As a transit enthusiast since I was 6, I always wanted to pursue my interests by being part of the Cta whether being a rail operator or bus driver. It's not easy though but it's worth a challenge.

Favorite Bus

New Flyer D40LF/DE40LF/D60LFR (4333-99), Flyer D901A (9800s), GM New Looks (300s/7400s/9600s), MAN Americana and Articulated (7300s), Flxible Metro (5646, 5730, 5741-5764, 6305-6329), Nova Bus LFS 2nd Gen, NABI Ikarus 416 (Pace 2205, 2251, and 2270), Orion I and VI (Pace 6059, 6064, 6071, 6151, and 6156), Nova Classic (Pace 2379-2400), NABI LFW-40 (Pace 6262-6322 x-6313)

Favorite Railcar

Morrison-Knudson 3200-series and Budd 2200-series
Spotted 20452 in Tennessee while I was driving to Florida last week.

I was about to say mid-life rehabs on the 5000s but yeah, can't couple 5s and 7s due to two different technologies and systems. It wouldn't be a good idea in this era at all.

There are talks about working with Blue, Red, Green, Brown, and Orange Lines about car assignments. The Blue Line are supposed to get the remaining 3200s from the Brown Line by the end of this year in an equal exchange for the 2600s and possibly receive up to 100-120 5000s from Red and Green Lines when there's a good amount of 7000s on the rails. Brown and Orange Lines are projected be fully 2600s around next year to ease on the mileage and preparation for retirement due to the fact that it's easy and efficient to transfer all of them to Skokie Shops for scrapping preparations. 7000s are projected to officially begin service on Red, Purple, Orange, and Brown Lines around 2022, between 50-100 percent completion of the RPM Project, or after testing on all lines in which I don't have an official date yet. Keep in mind that the Blue Line cannot receive the 7000s until there are sufficient amount of substations on the Congress Branch and/or a major overhaul of the entire branch (also applies to the 5000s). The majority of the branch are beyond grave conditions and it might take quite some time to develop a massive project similar to both Red South and RPM Projects.

3293 3295 3389 3391 3393 and 3405 Blue Line

garmon757

changed their profile photo

3269 3313 3367 and 3371 Blue Line

Until they build substations and do a major overhaul south from Racine towards Forest Park, the Blue Line isn't getting any new equipment nor having 5000s run on a consistent basis. The track conditions are at an alarming rate of deterioration.

Yes it did. It's currently at Skokie Shops.

Blue Line 3200s: 3201-3203, 3207-3213, 3217-3227, 3231-3233, 3237-3261, 3265, 3271-3281, 3287, 3293, 3299-3303, 3307-3309, 3315-3319, 3327-3335, 3341-48, 3353, 3357, 3365, 3381, 3395, 3407-3411, and 3421-3429 Brown Line 2600s: 2601, 2607, 2611, 2627, 2663, 2671, 2677, 2751, 2767, 2777, 2853, 2885, 2989, 3015-3017, 3027, 3037, 3063, 3079, 3105, 3111, 3119, 3141, and 3183

Unsubstantiated posts have been removed. Please be considerate and respectful towards each other in this forum.

7900s page has been updated. https://chicagobus.org/buses/7900-nova

That's a negative mate @Aiden Tabucic, especially due to fact that I'm a CTA rail employee and absolutely no phones are allowed on the training floors.