Content count

3848

Joined

Last visited
Community Reputation
871
Top Contributor

About garmon757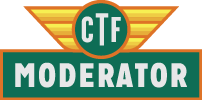 Rank

Member


Birthday

10/05/90
Contact Methods
Google+

garmon757

Facebook

https://www.facebook.com/profile.php?id=676398988
Profile Information
Location

Printer's Row

Interests

As a transit enthusiast since I was 6, I always wanted to pursue my interests by being part of the Cta whether being a rail operator or bus driver. It's not easy though but it's worth a challenge.

Favorite Bus

New Flyer D40LF/DE40LF/D60LFR (4333-99), Flyer D901A (9800s), GM New Looks (300s/7400s/9600s), MAN Americana and Articulated (7300s), Flxible Metro (5646, 5730, 5741-5764, 6305-6329), Nova Bus LFS 2nd Gen, NABI Ikarus 416 (Pace 2205, 2251, and 2270), Orion I and VI (Pace 6059, 6064, 6071, 6151, and 6156), Nova Classic (Pace 2379-2400), NABI LFW-40 (Pace 6262-6322 x-6313)

Favorite Railcar

Morrison-Knudson 3200-series and Budd 2200-series
garmon757 replied to garmon757's topic in CTA Bus

And no wonder why I can't update the rehab information on the chicagobus.org 4000s page.

I would have to check at grade level south of Gresham to verify.

To come to think about it, you're probably right.

Alright people, so I'm doing some train spotting on 16th and Clinton (BNSF) and spotted #7458, #7465, #7471 and #7492 retorfitted with those new seats.

Only one lane is closed on the NB side everyday and two lanes closed on the SB side during late nights. Indeed, the southbound track has been removed. However they have to replace the northbound track (in order to push back the crossover tracks entering/departing the yard) after the southbound one is put back in place.

New Metra F40 Locomotive #217 was spotted today on the Rock Island Line while I was driving on the Dan Ryan. The weird part about it that it was disabled allowing #184 to be the lead locomotive.

By the way guys the capacity of the Heritage Garage is approximately 60 based off the garage is 55,000 square feet.

Looks like the first phase of the 95th St Reconstruction has more grounds broken.

garmon757

changed their profile photo

garmon757 replied to BusHunter's topic in CTA Bus

Unsubstantiated posts have been removed. Please be mindful of others before you post. Also, please keep it civil in regards of the schedule/route changes near Union Station.

garmon757 replied to briman94's topic in CTA Rail

Gentlemen, mark this is your notes because #3329-30 are fully rehabbed including the new digital run number box.

Speaking of 5 years, so far there's no indication of any precurement of anything. All we hear is electric buses but what the hell...... It might be another 5 years of them running.

I was driving to Walmart in Country Club Hills and spotted about 6-7 Novas including #6662 parked at a secured site between 163rd-165th and Pulaski-Crawford. Any reason why they're there???

garmon757 replied to wordguy's topic in CTA Bus

@Master58 Please maintain your composure inside the forum. It's ok to dispute CTA operations by the choice of your words but anything extra isn't necessary. Try not to stress about it. @jajuan like my mom always say, "keep a cool head would ya".

garmon757 replied to sw4400's topic in CTA Bus

Exactly! I'm guessing the they couldn't afford to make that happen but that's going to haunt them on the long run if this route fail.