Content count

1379

Joined

Last visited

Days Won

21
Community Reputation
166
Top Contributor

About MetroShadow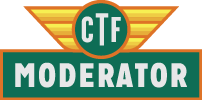 Recent Profile Visitors
MetroShadow replied to ajay's topic in CTA Bus

Most cases, we give(gave) the option. And the costs. I'd be surprised if they don't go with the vanpool options (typically it's the best case scenario for a fixed route replacement).

Exurban services always take a hit on Saturdays. The question is which routes perform worse than others; and at least there's 533 service to cover the Walmart.

When I was in LA, I rode one on the 205 out of the Blue Line to Carson. It actually was stable enough that it could stick around a little longer...

I know our (why do I say that even though I left Pace three years ago?) Orions are gone, LA's are still going...and catching fire.

Normally (and this may be the result after I fixed their standards) there would be other KPIs on top of the 15%. That said, these were already low performers, and a pruning may be more preferable than a slash (like was threatened & done in 2010)

Effectively the methodology is to spread the pain around. Depending if they scored the passenger loads per subregion, these were easily the low-hanging fruit.

MetroShadow replied to Sam92's topic in CTA Rail

Do we have paddles for those particular trippers?

Reduce congestion, overflow, and/or layover space.

In case anyone is inquiring about the equipment used on 206 4163 is also included, but after I took the screenshot.

Supposedly those would replace the Orion 6's (which in itself I'm still impressed they're still around)

MetroShadow

changed their profile photo

I've taken more photos of AC Transit and other Bay Area systems in the last three years than the buses in CTA's and Pace's systems (when I worked there)... ...of course the ultimate question is if there are policies that prohibit such a thing. Either provide it or shut up.

The title of the thread has been changed to reflect destination signs actually in thread.

I want to say that it was wrapped. The one thing with ACT was that the newer models started going with Hanover. Perhaps this could change a thing or two moving forward, but I made it clear that ADA won't know the route if needed

MetroShadow replied to sw4400's topic in CTA Bus

Confirm whether or not we need to lock/sticky the former thread. Thx.