Content Count

1492

Joined

Last visited

Days Won

36
Community Reputation
214
Top Contributor

About MetroShadow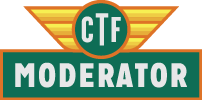 Rank

Member


Birthday

October 27
Recent Profile Visitors
Harmless. Welcome to the forums and carry on.

The hill that I will die on is that Metra needs to stop ordering gallery cars and start messing around with the Bombardier bi level approaches. After riding Caltrain on and off for five years since I moved here, the gallery cars aren't functional at all. Especially with the bike cars.

The entire Halsted corridor has had high demand. It's just Harvey to 95th being the most important. From a planning standpoint, I don't see why not. But it would be pressure off 352 and 349, 353 doesn't serve any ME station outside of MAYBE 95th and Riverdale. (Then again, if your end destination for either the above is north of 95th, there's plenty of justification for relieving pressure on all South routes)

Exurbans are basically the satellite cities (Waukegan, Joliet, Aurora, and Elgin). These are areas where (1) services are different than the core routes (270, 290, 318, etc), and (2) each satellite city should be evaluated individually (meaning Heritage should be evaluated by itself; River, North, etc.). From an equity lens, I should not cut service entirely from the exurbans because they don't have the same ridership as the core network. That doesn't mean that a route should be eliminated, but they should be right-sized and trips (or days) could be cut.

Also - if we're proposing service cuts, remember the golden rule here: justify why we have to make the cuts!

They survived the Great Recession with making adjustments to routes that definitely weren't performing (MED feeders, 696/699, 767, UP-W Feeders, etc). You have to right size the operations so that you get the ridership that exists (and conversely, prevent the death cycle). You could request a temporary pause of grant funds for extenuating circumstances (655 and 889 were reused for 895). Since 2011, Service Planning had made efforts to adjust and make leaner changes to service so that the core network (30 routes comprise of roughly 70% of the ridership plus needed connectors). If ridership drops like it has been for the last eight months, then you make continual adjustments. Same with the satellite cities. Case in point here: AC Transit has suspended their Transbay Routes in March 2020 only to bring back a handful of trips in August, and basically working 70% of pre-COVID levels across the board. Ridership has started to track upward; including the students at Cal (who choose to stay on campus). Pace can and will manage this (at one point, not really the agency that got as much support from the RTA). Remember: agencies aren't out to make a profit and one has to operate service based on the ridership they have.

A chunk of the Pace service is peak period service, including the low ridership feeders. Take them out, and about 50% of the ridership is majority legacy services (Pulse, 208, 250, 270, 290, 301, 311, 318, 349, 350, 352, 353, 565, 606, etc). The exurbans aren't as heavy as the aforementioned but provide some essential connections (272, 554) and (after rewriting the title VI plan) can't be evaluated or suspended for the reasons that legacy routes (apples to cantaloupe). Express routes is something you can take it or leave it (608, 610, 616 needs employer generators to work, whereas 606 is an core route and the rest of I-90 is supported by grants). I-94 and I-294 expresses are cut for the same reason but maybe they'll return as needed (626 is a legacy connector). Comparing Pace to CTA isn't a fair nor equitable approach. Density and the dynamics of the inner and outer suburbs vary wildly and the services are far different.

Essential employees and early morning travelers would need the Blue Line more than you think. Those 1-2am arrivals or a 4-5am departures are rough (but from experience, necessary).

There are a lot of equity (Title VI) and subsidized services (124?, 170's, 192) that have to be considered. No funding, no running. And especially at the ends of the city, again, Title VI ramifications and the way services have to be cut must be considered.

Elk Grove, California which provides additional commuter service to (Downtown) Sacramento.

And for enticing off-peak and perhaps an extension of the All Day pass that was previously offered. What's the deal with this? I know they've pulled the old RFP but haven't seen or read any movement on this (anything to avoid the gallery cars, I guess)...

The 2600's came around in 2006. With 14-15 years of service, they've lasted well beyond their (FTA) useful life. Link

Those buses have to be replaced, and since they were already approved, all the more reason to use them elsewhere (the satellites and other low-ridership routes). This does provide an opportunity to try new markets or concepts - many of the routes as mentioned were mostly commuter routes or legacy ones.

MetroShadow

changed their profile photo

Pace Changes 2021 Proposal.pdf Ouch.

Here was the approach (where it was explained when I started in 2009): Using a one-seat ride from Orland Square to MVC to 79th was a better draw for the 379 than having 386 operate to Orland. The initial report from 2006 was that the 386 was supposed to go to Harvey (but instead, came the 356). Mannheim didn't have a bus route (save 386), and was slightly faster to go to Orland Square than the original 384 routing (especially if your final destination was Ford City or Midway) 384 didn't have enough trip generators from Orland Square to Chicago Ridge. It was easier to have a direct route from Tinley Park to Midway (and everything in between) since DeVry and that business park was there (and said 356 was a transfer point). And it was also the objective to have more direct north-south, east-west routes and to eliminate/reduce the zig zagging.