Content Count

1415

Joined

Last visited

Days Won

21
Community Reputation
181
Top Contributor

About MetroShadow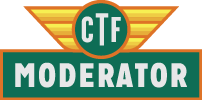 Lincolnwood and the McCormick/Lincoln transfer point were the logical points for folks going south/east or to the mall (Glenview/Golf stations were for those North and Northwest), and CTA would take the passengers to the respective transit stations. The terminal changed as a result of the 2009-10 recession and pruning the routes made more sense then (as opposed to cutting everything to the bone).

From a planning and evaluation. standpoint (and I also wrote the standards), comparing 210 with 304 and 326 may not be in the best interests of comparison. Different markets, same terrible ridership. Doesn't detract from your thesis (or mine) that the routes have to go.

210 has been historically dismal since the 2004 restructuring (and even more with the cut from the Brown Line). That's 330 passengers spread against 13 hours a day (still 16.5 passengers/revenue hour) where ridership is spread with no clear objective or destination (crosstown services and whatever is in glenview can make it up)...not to mention if you compared 210 to the route classification (with the rest of the routes OR within Northwest/North Shore), it still ranks badly. Pulling resources from the 210 to cover better service (Crawford and 225/226) where markets justify it would be a better trade off.

West ran a bunch of 6162s when I was in town last week. Kinda shocked, honestly.

What a fine mess y'all have done. Bravo.

895 to 381 weekends: 330 to 307 to 386 to 381

You can play around with transsee.ca and see if the run number APIs are there.

Short answer: yes. Long answer: depending on where you're looking at (post-war Europe or technologically advanced Asia), systems and cultures are far different than ours. (Not to mention support from their respective governments)

Either the rosemont stretch or the interlocking at Western. Not much after that (unless the old EJ&E got an upgrade)

Others that haven't been considered (purposely or not) are Hyundai. CRRC could bid, but the current climate in Washington may dictate the opposite. Stadler is making Caltrain's bilevels now, but they are in EMU form. As mentioned previously, we'd have to put a loco and make the specs capable of that connection. Does Alstom have any bilevel products?

Correct but what about access from the west suburbs without the need for transferring? Duplication is one thing, but when you have two markets to serve, you could do both and coordinate services. I'm not saying that it would be the best idea, but from a planning perspective it's also not the worst.

Honesty, they're not wrong. Bay space is a major issue, but getting from Argo to Midway is another thing.

We are (and should be) collectively okay with that.

There were plans to restructure Southwest Division to serve Bridgeview at some point (this was back in early 2010 though)...so just getting Bridgeview to serve more than 387 and 855/6 is a start.