Content Count

1454

Joined

Last visited

Days Won

28
Community Reputation
197
Top Contributor

About MetroShadow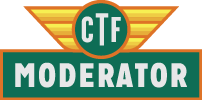 You're right. I'll add that colonials MCIs had washrooms... They also bought DINAs which headsigns were programmed to run on PACE routes, but unsure if those ran on them...the charters for sure.

From a University TDM perspective, this makes sense, and would move the Transfer Center up to 55/56/57. At first, I would go as close to 59th as possible as a last mile option, but for the sake of everything being closer to everything (transit, nightlife, etc.) , I'd pick 57th. Of course the counter argument would be "UC should pay for the upgrades to the station," and they'll laugh at Metra as a result.

So I've been out of the City, working in industry, for the better of the last five years, but have we seen any progress with the Dempster Line, despite the media that says "Operations in 2020...?"

If you follow the Chicago Transit Facebook page, 20401 was seen at Forest Park (Blue)...

That network has been decimated since the austerity cuts of 2010, so replacing it with on demand (via or duet) may be a better solution.

One possible exception is the contracted services by Colonial, Pioneer, and Coach USA. I recalled the Colonial and Pioneer MCIs had bathrooms for their Prairie Stone services, at least. Unsure of the Coach USA buses for I-55.

Should be in Random Pace, and those buses were leased and replaced with the 6950's.

It takes two full years to be able to generate the needed ridership (or establish the benchmarks). If we had access to the numbers, we can do YTD, but even at this point, your thesis is based on five-ish months of service. Not a good measurement of comparison, and we have a ways to go.

My only comment is the 226: it's a grid route and sending it to DP, while I can see why, you've got the 250 and Dee Road Metra for connections. Plus not every bus is going west of Milwaukee. Perhaps the bulk of the passengers don't need DP to connect.

The ACS survey is another good tool to use.

Headquarters. <\homesick>

And the official definition from Urban dictionary.

Did it when I was a 5th grader at Decatur Classical at West Ridge. Took a school bus charter to Rogers Park, rode the CNW to Ogilvie, went to the Fed and the Stock Market (and did a business there), and came right back. This was back in 97 though.