Content Count

1443

Joined

Last visited

Days Won

28
Community Reputation
196
Top Contributor

About MetroShadow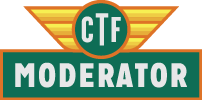 Recent Profile Visitors
Headquarters. <\homesick>

And the official definition from Urban dictionary.

Did it when I was a 5th grader at Decatur Classical at West Ridge. Took a school bus charter to Rogers Park, rode the CNW to Ogilvie, went to the Fed and the Stock Market (and did a business there), and came right back. This was back in 97 though.

Since Pace covers all six counties and the City, it's customary and mandatory that public hearings be held in the city as part of that process.

When I wrote the standards back in 2015-16, the key metrics are/were. - productivity: average ridership (weekday/sat/sun) Or per trip (premium) - cost per rider - Recovery ratio - cost per vehicle mile (it takes from LACMTA's ratio of service miles. Or so I had thought) of course, other factors including service area AND classification matter (exurban areas are designed to be measured against each other; core lines measured against themselves, etc)

As long as gas prices hover around $3, folks will continue to drive and TNCs will continue to thrive. another round of regionwide cuts - and it sucks to see the 540 bite the dust (I was personally rooting for it)

This is pretty rad. Thanks for sharing. The McCormick short turns were deleted sometime in the late 2000's. IIRC. And you're right: those were pull ins (and also mall extras to supplant the 290 to Lincolnwood)

Breakdown sidebar has been moved to the pinned post on breakdowns.

Delete 226. Add 215 and 641. And increase frequency on 225. CTA will need to give up some bays.

Considering a major service change can happen during any given cycle, it might be better to wait until August 2020 anyway. Usually it's equipment, driver availability, and/or construction with bays.

Correct. One thing of note: some routes are blocked to assign ONLY a certain bus. Each run may be assigned a certain size (example: west could assign a 35' on the driver sheet and that's what would be sent out - or somehow you'd get a 40'). I know of at least four other divisions that does this too. Essentially if trips have higher loads than others, the larger buses (artics if Pace had any) would have priority. Same for smaller loads and a 30' would be pushed out

Bus stop standards won't allow it, ADA requirements won't allow it. Walkability isn't allowed either.

Great shots. /just a little homesick right now

No dates have been set yet.