Content count

1399

Joined

Last visited

Days Won

21
Community Reputation
175
Top Contributor

About MetroShadow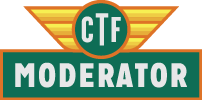 MV Transportation, Los Angeles. Mountain View is under VTA jurisdiction with primarily shuttles of cutaways (VTA fleet has no Dorkos)

I live in the other part of the state, but I believe MV has a bunch. Not sure which MTA division has them. /Santa Rosa CityBus and Sonoma County has a bunch of 40'

Update: they've been out since December, and the ElDorkos have started replacing them en mass...along with some old NABIs https://www.dailybreeze.com/2018/12/06/la-metro-wants-to-replace-burning-buses-in-south-bay-sooner-rather-than-later/amp/

Neither LA agency (LACMTA, LADOT, Foothill) has that many ElDorkos, and they've just started arriving.

It was on the agenda yesterday morning...so unless they've pulled the agenda item, I'll verify this claim.

Well, here's the answer. We've called it (or at I have since being in the profession): https://jalopnik.com/uber-finally-admits-its-directly-competing-with-publi-1834009027

I almost want to say "this is why we need an elected board, but that may not any better either."

Terminology: we call "replacements" "deviations" when diverting from the main route.

Old Chicago has always been popular and White Fence was secured years ago as an overflow lot from there. This restructuring is a little more streamlined because having 755 stop at only two stations, the 850's serve the rest, and Bridgeview reflecting as a deviation of 855 (unsure what were the boardings there however). The timetables should be out by end of week.

Metra goes back to the drawing board and plans to order 200+ railcars. /the question is will they explore another design beyond the legacy ones?

MetroShadow replied to garmon757's topic in CTA Bus

Honestly, wouldn't it make sense to renumber this (to say, 109)?

I'll vouch for Central. Movements on that stretch...the entire stretch...aren't traffic friendly. I never really looked into 766/777/66 ridership to really break it down efficiently. But Ashland ≠ Central.

MetroShadow replied to BusHunter's topic in CTA Bus

AC Transit's got hydrogen electric buses (Vanhool and NF) Muni, outside of their electric trolleys have looked at electric buses (big issue are the hills) Samtrans and VTA got a few electric buses. Stockton RTD has electric buses (just upgraded their commuter fleet from MCIs to Gillig hybrids) Foothill Transit got a bunch of electrics, and will get an electric double tall LA Metro, I believe will end up with one more CNG Order (possibly to get rid of the older NABI's) but plans to go all electric Others have had hybrids for sometime. But one thing to be to be aware of, we get grants here from the state/air resources board/ feds as needed.

MetroShadow replied to South Shop 7's topic in CTA Bus

That being said, contact station personnel if there are any issues. Thank you.