Content Count

1476

Joined

Last visited

Days Won

32
Community Reputation
206
Top Contributor

About MetroShadow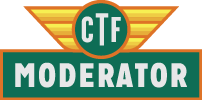 Recent Profile Visitors
Judging from these photos...Santa Monica and Los Angeles, unless you have accessibility problems, it's more visible than you think.

You have to order the headsigns for them. Unless they call for color signs, the agency may opt for white or the standard amber. Both agencies should look into at least going with white signs.

It's easier to redesign the site and the map than it is to design and print a quickly outdated one...

Nope - no MCI Hybrids here (Houston does and NJ Transit), and AC Transit is ordering the CRT's (demo'ed here and here). Agencies should have a plan in place sooner, rather than later. But given the 12-year threshold for FTA purchased vehicles, 2028 would be the last year that diesel purchases can be made. Here's the FlixBus demo project As for other OTR coaches, Alexander Dennis is working on the electric double decker buses for Foothill Transit.

Charters and Intercity buses are exempt, as is Universities for now. MCI has an electric model out there, however, that Flixbus has tested between Berkeley/SF and Sacramento.

So this is incorrect. Agencies should be buying electric by 2040 but many agencies can still buy diesel. Hybrids and CNG have been fine choices lately, but eventually all agencies need to submit a plan to replace their diesels by then. SamTrans has started to buy electrics but just received 55 XD60's. There was an issue with operations on whether or not electrics can handle the hills (they kinda do). AC Transit ordered hybrids for Tempo BRT (the 2300s) but ordered MCIs to replace the 6000's, the hydrogen and battery fleet with NF, and Gilligs have been a mixed group. The air resources board, the state, air districts, may have different funding streams to provide for that. And keep in mind we're not beholden to buy electrics vehicles for personal use. Not to my knowledge at least. The automakers might have an issue, still, because of the emissions standards being very strict...

So trains aren't really included here. CalMod was a plan in motion since at least 2013. We're now further behind due to predictable delays.

Considering the digital divide still exists and there are some without a smartphone (along with other accessibility concerns), I disagree. It may be beneficial to display the destination (Pace doesn't do this), but a map and the direction of travel is helpful moreover (remember, for a time the direction of travel wasn't even included with the map diagrams).

That makes a lot of sense with the breakfast breaks. I also forgot how the driver run sheets played out.

Might be a fleet and scheduling item. This may be interlined with a early west run IIRC. I.e. A 379 depending on what time, might be done at UPS, and then could do a 757 or an early morning West Run.

As of today, most service is operating except the Niles Service and the I-55 Corridor. ADA will adhere to the downtown zone restrictions. Stay safe.

http://www.actransit.org/actrealtime/transbay-service/

Vanhool and AC got into some shenanigans, correct, but they only offer the transit style buses. The older models I'm not a fan of, and the artics can barely go up the Berkeley Hills. Those 40' 1200's (2008 models) have better power. As mentioned before, Alexander Dennis has the double decker buses, and only for blocks of express services (FS, J, L, and LA). They fare well especially since the MCIs are few and the artics are rarely used on express routes.

AC Transit and WestCat has a bunch of Double Decker's; and Foothill Transit will be getting electric ones in a couple of years. The agencies are starting to use them for more high capacity routes and corridors where artics and OTR hit a capacity issue (definitely the case with AC Transit on several lines). Other things come into play with clearance issues and maintenance but for any long distance route, you want comfort, ESPECIALLY if you're paying a premium fare for it.