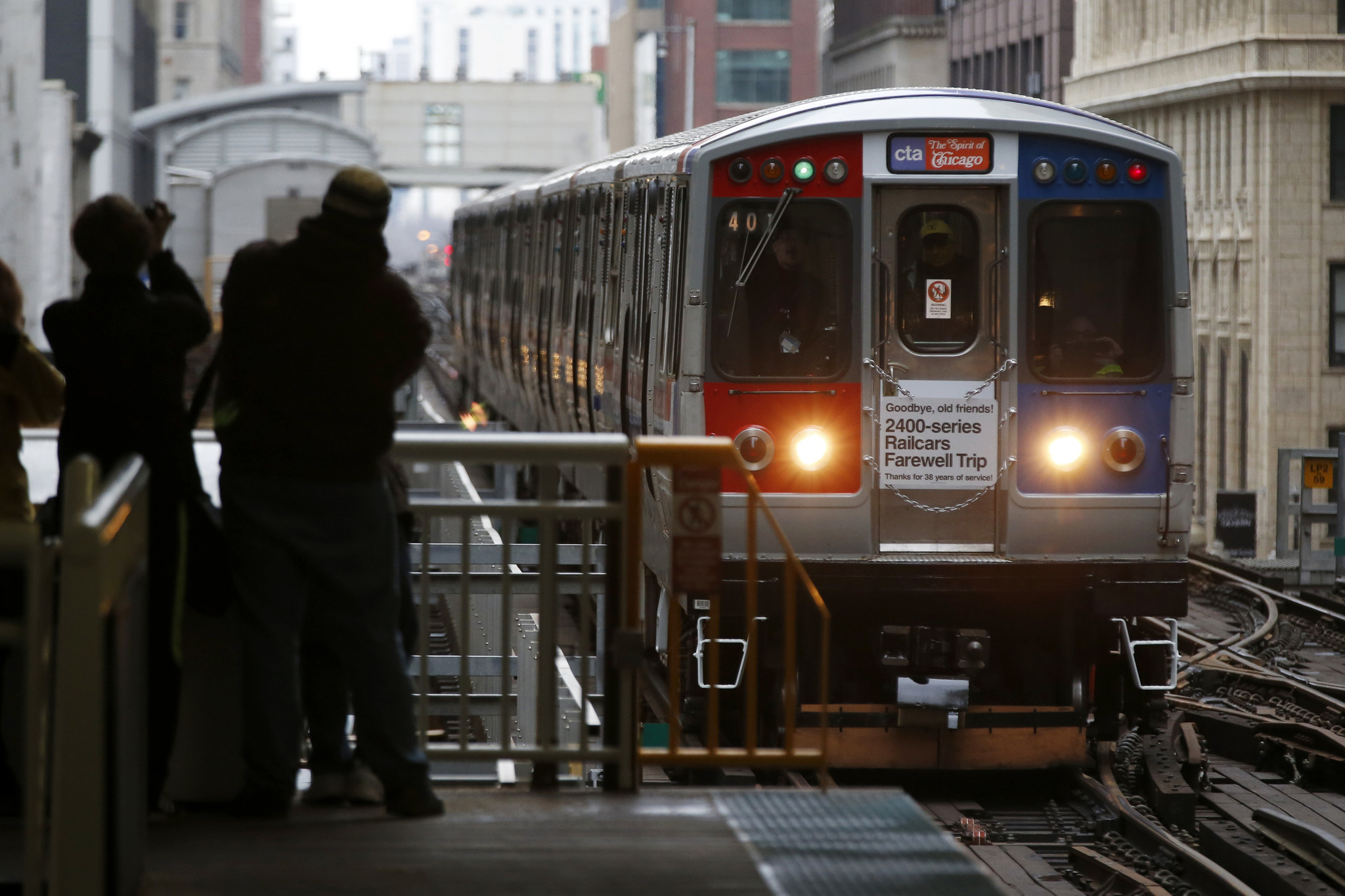 Content Count

11544

Joined

Last visited

Days Won

387
Community Reputation
2341
Top Contributor

#6865 was on the #80 on friday.

I also took my first 7000 trip. The cars are depressingly similar on a side exterior view. The ends are nice though and they dont feel like a standard cta car looking at the ends. The interior is not bad. I love the seats please sign these guys up for an extended contract. The seats are wide, the backs are straight. The seating arrangement is much better than the 5000s. I laughed cause the aisle facing seats at the car ends has a bar to keep a homeless person from laying down. The bar needs to be bigger, it's too small. While it has some differences and new tech it's still just the standard ct

Well I finally rode a #600 today and the review I would give it is that it's pretty good. I think it has the best ac at cta, surprising for an electric bus but this is my first Proterra ride. Where it's really smart is the vents can be adjusted to blow right on you like a car does. The vents are made to blow into the center of the bus versus down the window side. Kudos to Proterra. If only Novabus were this smart!! 😜 I'm not crazy about the crazy swept back seats but thats not Proterras fault. seems that is the style nowadays. Hope everyone is not going to have a bad back riding these. It ha

I wonder when the #600s will start running on the weekend???

You know what would be cool is if they extended the east 63rd branch down to the metra electric and turned it north onto its structure. It could go to 59th or points north and serve many great attractions. MSI, hyde park 53rd, the U of C,. Stony Island, the future Obama library (although that might be a little walk) north hyde park (kenwood academy) condos along 51st/Cornell, the beach. I'm surprised the cta is not tapping into that. It could also serve as a connector for the metra electric. That's alot of people from the south side.

Dont get why they want to do this. The station is already accessible. There are plenty of stops that could use the attention and money to at least get them to an accessible state. Looking at the project, I cant help but notice the canopies again. It's good cause it gives the station more natural light. Seems funny seeing a new station on such old structure. (1893 era)

That drone was pretty high. he's not worried it might fly away!! Lol!!

Long ago I did the state/lake transfer and I was charged, so I dont trust the free transfer, so I go out of my way to transfer. It may take longer but it is a free transfer.

Wow cta has really gone canopy happy with this and I thought belmont/blue had a big canopy. It is a flagship station looks like they are trying to make it appear bigger than it is. Should be a tight squeeze. The only place they can really expand is over the street. It would be cool if somehow they could run an elevator between the subway and elevated stations like clark/lake but they would probably have to use prime real estate on state and that would be hard to do.

You think he used a drone. That footage is fabulous. There are alot of good views from the sky. It would be cool if he flew over the north side main of rpm.

Ridership too is still down, so theres really no need for them but they make nice cooling buses. That's why they have the reduced passes. Downtown is still hurting, so I guess theres no need to move any artics just yet. Probably for the fall pick I see things going more back to normal cause most schools will be full in person. It remains to be seen if downtown will return but it will most likely take time. How long is anyone's guess!!

A few #5000s on blue couldnt hurt either!!😉😉

Came across a cool youtube video that shows a flyover of the flyover. Looks like the tracks on the structure are done and most of the concrete is in place. They just need to work on the connections and tracks and structure around those areas, but it appears the metal structure is already up in the west end of the flyover. https://m.youtube.com/watch?v=kK3yzQps_X0&t=10s

Not too many 6400s are running. I wonder why bring them back to run 2 in the rush or 1 in the non rush?

I was just saying a few extra carsl to run the lines in addition to red.