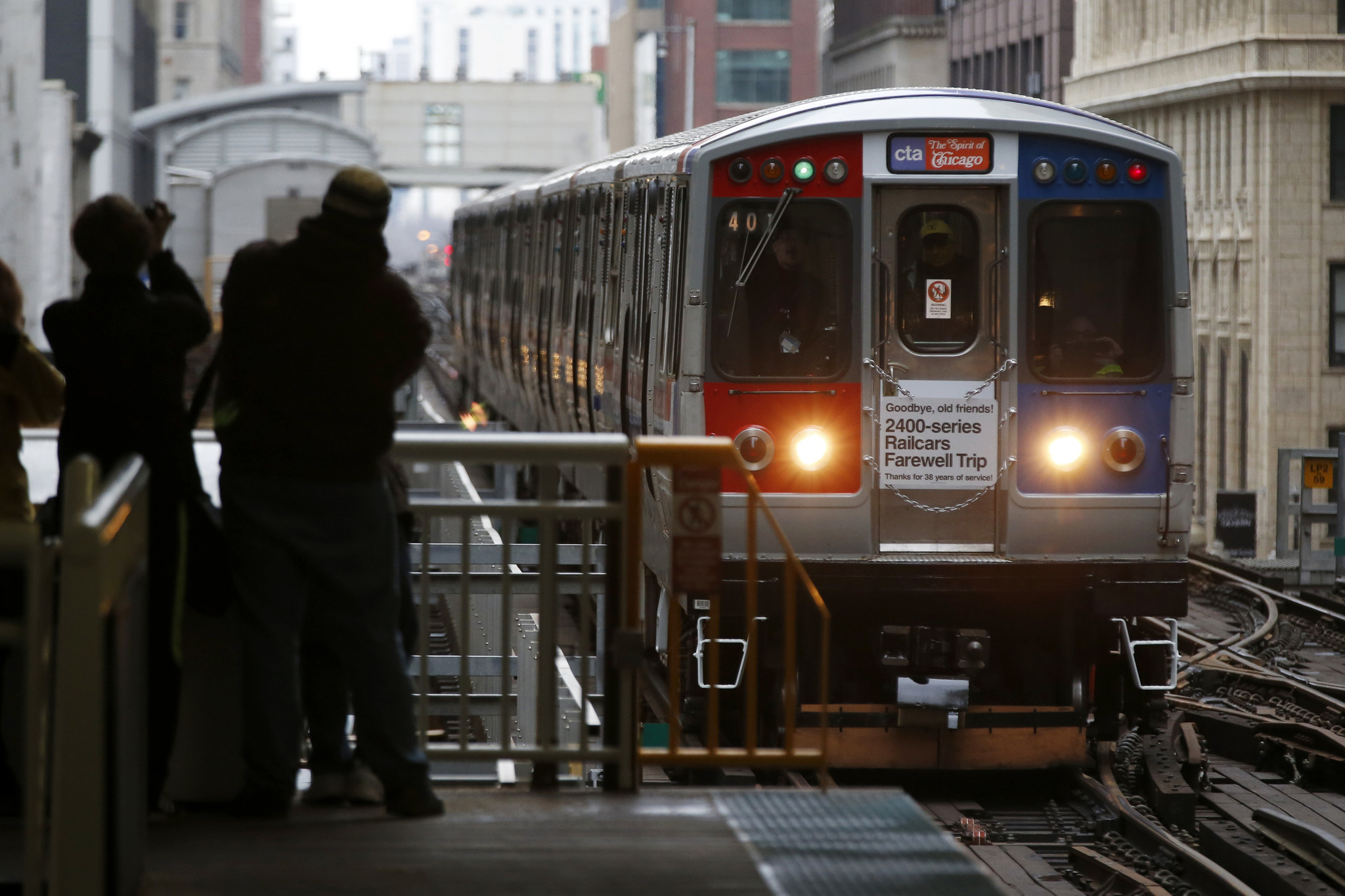 Content Count

10856

Joined

Last visited

Days Won

346
Community Reputation
2215
Top Contributor

Recent Profile Visitors
Most likely have to wait. I did uber the morning of my UPS shuttle. Alot of the calls have crazy pickup times like I saw a 20 minute pickup. Is that worth it? But theres always lyft. Lyfts calls were shorter like 8 minutes. What's cool about uber is if the pickup is long you get paid a certain rate after 4 or 5 minutes of driving to a call. You can make good money roads are clear. If you got some xway runs you are golden. There are ada ubers out here already.

Really!! Who's (uber drivers) gonna work suburbia for 2.25 a ride. Most of us work downtown. Theres no surges in suburbia. Only if we get taken out there would we be out there. Then we are on the xway headed downtown. Uber and lyft have a rideshare tax proposal to fight from mayor lightfoot. Dont know how that will play into it. I basically make the same driving a bus. Only downside is you are not getting paid out the door of your house. They could always partner up with a scooter company lol!! 😄

All the #395s were south buses they were all natural gas buses. Dont that come out of red line 95th. I dont get that. Its like its double booked. Like I said we were running 5 extras each it's own route. For some reason sw seems closed at that time. We just run motor coaches nothing extravagant. Best buses in the yard serve our downtown charter service. Leather seats, private bucket seats, tinted windows. It reminds me of the high end pace novas or Eldorado highway service. Pretty cool driving buses, you get to see the operation of yard personnel. They waste alot of gas when they have to run buses in the cold. My bus is burning twice as much now. What can you do? If you cant run operations you are sunk.

Wow now the Proterras are coming in 2020??? By the time CTA gets the buses we'll be on the next technology. LOL!! How can Trump get re-elected? He's fighting an impeachment inquiry.

Well our pickup times are set so I'm assuming the employee shift times are set. I was talking with another driver and it's a service our company provides every year so it's not unusual just maybe for me cause this is my first winter with them. I was assigned a route. It's pretty cool going to UPS Hodgkins if you've never been they have bus shelters on the UPS property and were not talking JC Decaux type shelters but big installations like a mini elgin transportation center complete with indoor shelter. That's what it reminds me of. I wonder if Pace built that or UPS? Kind of funny I went to the first terminal and got out of the seat to do my walk for sleepers and i'm staring at a few more workers. They said to me there's another station on the other side of the property!! 😮 I've been to Addison UPS with Uber and Hodgkins is at least 5 times that size. So when you order on Amazon or whatever and it comes UPS it most likely will go through Hodgkins. Talking about buses, the #395 was running so the question remains for me is SW closed overnight and for some reason the union there doesnt want Pace sw to do the service overnight? Weird we had service from 95th/Ryan that night. So I don't get that. We don't seem to serve the Green line/Cicero line. I think that's #392. Were serving the Orange line. There's 5 charters each one does it's own line. I think we do the 69th/Ryan one also. That night I was told not to enter the terminal so I didn't and discovered no one would board my bus so I scouted. Saw a delivery truck in the terminal so came on in myself. I told my passengers the story. They laughed saying how in the world was you going to pick us up? That's a good question my friend!! LOL!!😜

Kind of interesting, my company is running charters tonight following the ups pace routes. At first I thought maybe they were canning the 390s routes but I think the service is supplemental. Its overnight service probably because Christmas is coming and shipping is about to go through the roof. Ups must be running 3 shifts. Kind of weird they have instructed us we cant use the cta pace facilities like 95th/ryan or midway orange line. So they instructed us to pick up outside the terminal on the adjacent street. Our buses have no fare boxes so what the ride is free? Our charter service charges by mile and by time. We religiously record our whereabouts. Just thought I'd share this with the community. Was also listening to stories about one of our depots that uses Pace buses. Pace has the power to refuse a driver if he or she does not perform up to Pace bus standards. I found that interesting too. Too bad Pace wouldnt send some eldorkos by us. But I'll probably be in the mass transit workforce before too much longer anyway. Should be an interesting night.

The viaduct on vincennes is 12'8". I know cause it's my route i take when I'm checking out south shops. I drive 87th. Had to drive 83rd due to the recent track street crossing closure at rockwell 87th. They got some dicey bridges there too. Your crossing holding your breath. Cause ripping off the roof of your bus is not how you want to start your cdl career!! Lol!!

Passed by south shops yesterday evening. #700 is parked right along the fence on 79th. You can see looking at the roof it has what looks like a pan or a way to receive electricity with an overhead boom. Must be those will be running along side the proterras if they ever show up. At least they have a bus to test the new infrastructure. It would be embarrassing if they got the proterras and discovered they couldnt use them after they got them. Hopefully they dont have any clearance issues with viaducts when I drive the south side theres some low viaducts. The 87th vincennes one is 12'6'' but they even talk about the wilson ravenswood one is 9 feet by me. I dont drive the north side that much though.

Today 211 ran as a heritage loco on the bnsf.

Probably ongoing work there. Just cause you dont see workers there dont mean there aren't any. They could be working on the structure. They have been painting all down franklin south of chicago. That is over a 100 year structure there so it needs maintenance.

Maybe it wasnt as bad as it looked. It's an old bus and they can have stupid things go wrong with them. Soon they wont have to deal with them. The nfs are coming. Most likely they'll be coming to west too.

#6315 or 16 was at cermak/lagrange with a dead engine. It had died right in the outer left turn lane there off sb lagrange onto EB cermak. On a side note saw both west and sw training operators today. Sw was training with eldorkos and west had a nabi out.

You cant help but wonder with these cuts are the resources shifting from the outlying routes to Express and Pulse services. The outlying routes do have the lower ridership. Theres only so much budget money to pass around and Pace is growing with alot of new services. Something has to drop. I wonder if a few buses shift around here and there, could more nabis be in the exit line. At least with the new flyers coming the end is near for the nabis anyway. CTA on the other hand doesnt have a replacement plan for its 18 year old novas. First time I've seen them with old buses and getting older. They may eventually rival the 300s which did run an unbelievable 30 years, (#301) but a few ran into their early 20s. This proterra delay is not helping matters. Already 2 months behind schedule on delivery. CTA should have just went with some eldorkos. They seem to be a nice small bus. Pace is not complaining. Besides the #88 and #85 and #81w dont need full size buses. Neither do the midway routes west of midway.

#17544 was out on 159th west of austin the other day disabled. It had this strange white powder on the rear decklid almost looked like what you would spray from an extinguisher.

Because I didnt know about it. Been driving my life away. I've discovered the bus charters cool you can actually drive out of state if the charter goes there. Had a 40 bus charter last weekend and I'm hearing a 50 bus charter this weekend. When I got my medical card the license guy said your gonna drive out state? So what no medical card means you can drive local? Thought it was law. So what happened your link dont work.