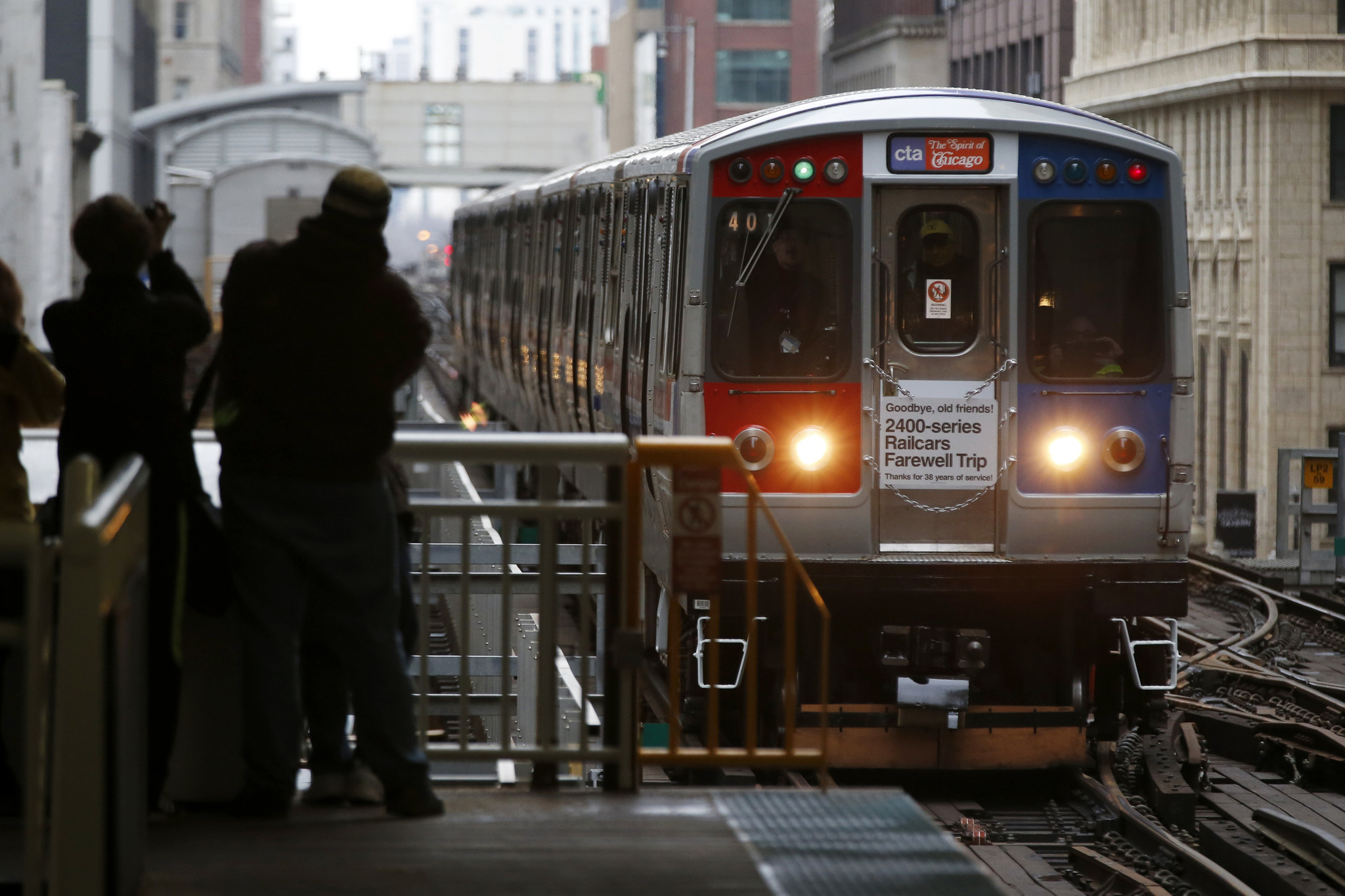 Content count

10791

Joined

Last visited

Days Won

340
Everything posted by BusHunter
Here are the in service dates and retirement dates so far for the #2600 series cars. I will be updating this in the coming weeks with new info I still need to research, but for the most part it's done (I just need to research a few retirement dates, mismatch in service dates etc.) #2600's (last updated 4/19/16) #2601-02 in service 4/3/81 #2603-04 in service 4/3/81 #2605-06 in service 1/82 #2607-08 in service 1/82 #2609-10 in service 1/82; placed on retirement/LTH list around 10/15 #2611-12 in service 2/82 #2613-14 in service 2/82 #2615-16 in service 3/82 #2617-18 in service 3/82; placed on retirement/LTH list around 10/15 #2619-20 in service 4/82 #2621-22 in service 4/82; placed on retirement/LTH list around 10/15 #2623-24 in service 4/82; placed on retirement/LTH list around 10/15 #2625-26 in service 4/82; placed on retirement/LTH list around 10/15 #2627-28 in service 4/82; placed on retirement/LTH list around 10/15 #2629-30 in service 5/82 #2631-32 in service 5/82; #2631 mated to #2722 (sitting in Skokie Shops yard area), #2632 was mated 4/3/13 with car #2721 #2633-34 in service 5/82 #2635-36 in service 5/82; placed on retirement/LTH list around 10/15 #2637-38 in service 6/82 #2639-40 in service 6/82; retired from service 1/11/14 due to a fire under #2639 at Rosemont Yard; presumed scrapped #2641-42 in service 6/82; #2642 spotted being hauled away on a flatbed for possible scrapping 7/17/15 #2643-44 in service 6/82 #2645-46 in service 6/82 #2647-48 in service 7/82 #2649-50 in service 7/82 #2651-52 in service 7/82 #2653-54 in service 7/82 #2655-56 in service 7/82 #2657-58 in service 8/82 #2659-60 in service 8/82; placed on retirement/LTH list around 10/15 #2661-62 in service 8/82 #2663-64 in service 8/18/82 #2665-66 in service 9/24/82 #2667-68 in service 9/7/82 #2669-70 in service 9/82 #2671-72 in service 9/23/82 #2673-74 in service 9/24/82 #2675-76 in service 9/29/82 #2677-78 in service 10/4/82 #2679-80 in service 10/5/82 #2681-82 in service 10/19/82 #2683-84 in service 10/20/82 #2685-86 in service 11/1/82 #2687-88 in service 11/2/82 #2689-90 in service 11/17/82 #2691-92 in service 11/19/82 #2693-94 in service 12/6/82 #2695-96 in service 12/9/82 #2697-98 in service 12/16/82; retired before 4/1/14; presumed scrapped #2699-#2700 in service 12/82; being used in work service since 1/16

BusHunter posted a topic in CTA Bus

They just announced on NBC news that Rahm announced plans for this. Let me see if I can pull up a link. Kind of a tall order considering they just have had 2 electric buses so far.

That's the picture outside of hq. I travel that street too much to not know theres a luxury apartment building across the street. Interesting though it's at chicago if chicago is not getting them. There is a bus training center at chicago so it's probably there for the training facility.

BusHunter replied to South Shop 7's topic in CTA Bus

8011 also has one was on the #66 the other day.

I think it was a bad move to let the 800s and 900s slip away. They could have done a rehab on those to keep them going or do a complete rehab with new components or technology. They basically had a working frame. Now someone I forget who bought the 900s and did just that. It's not a big fleet but something you could test the viability of.

It's not copyright infringement if I dont post the link. LOL. Getting back on topic You know it would seem more cheaper to invest in electric bus technology in shorter buses like the one pictured above. Dont know why cta abandoned that after the optimas. Not every bus is a nabi. Pace has definitely used its resources more smartly. Who has all the short buses who has the cng buses who is saving money??? I dont know why cta dont invest in hybrids. It may not be electric but it's a step in the right direction. I surprised theres not federal regulations that state all new bus orders must have a percentage of cleaner.propulsion and I dont mean clean diesels which is basically just lipstick on a pig.

BusHunter replied to sw4400's topic in CTA Bus

Why it has no ridership. If I was working out there I would definitely bid on it.

Check out my youtube. I have the press release on those buses via the local media

I wonder why they just didnt get wraps for the front. That why I said the north shore bus looked good. The Heritage one not so good. This should be interesting. I think the sides dont look bad you almost get a feel of a fishbowl. Dont like the 2 different sized windows. Would be hilarious if they put the rear vent on there on a wrap and put the tail. To bad they couldnt marry the lights together and use the actual brake lights as part of the wrap. That would be funny if they did the front. I'm interested to see the new look!!

I was looking on CTA's website and they list some of the details for this upcoming project as well as have a few station renderings. http://www.transitchicago.com/yournewblue/ I was actually surprised they want to give the stations so much attention. I noticed someone put up one of these banners on the subway walls of Division/Milwaukee. I was thinking why would they do that ahead of the project. That's going to get ruined at Division because the walls leak so bad there. I was thinking instead of doing that, they should just put up acoustical panels and put it on there to keep it from getting wet. To really get Division looking good again they could add marble/granite flooring tiles right over the red platform. (I saw the tile guy do just this at Clark/Lake (subway) 5-10 years ago). That along with some better lighting and you can see the difference between Clark/Lake (subway) and Division/Milwaukee. Upon reading the project details, it sounds like they may be doing something similar, minus the acoustical panels. I wonder would they put the tile ceiling like what's being done at Clark/Division. (they do mention retiling) Some things I needed to look up like an armor deck for California/Milwaukee. http://www.armor-deck.net/transit-platforms It appear Metra uses this already. A look at it's application to a wood surface can be viewed below. http://www.armor-deck.net/gallery I was also surprised they want to add a wavy ceiling at Jefferson Park similar to what is being built soon at Washington/Wabash. They want to remove all skylights Addison through Cumberland and replace those also. It would be nice to add some doors to some of these stations too, they get cold in the winter wind waiting for a bus. Overall it sounds like a nice upgrade.

That actually doesnt look too bad

In case you don't know new maps are out. I got mine at Addison/blue line.

BusHunter replied to wordguy's topic in CTA Bus

Interesting about novas at kedzie. I was told they couldnt fit through the wash rack there. That's why they have never had any. Could be cta wants to put a few new buses at each garage so the mechanics and operators can get familiar with the buses. Probably if kedzie did get novas it might get a few new 8325s but would have to get a majority of 7900s. Maybe 3-6 new buses at a garage could be a reality.

Yeah that's supposed to be a FBI background check. I think that checks the background for the life of the individual. I had to submit to one when I crossed the border into Canada last summer. But I tried crossing without a passport. I did get across though after about 45 minutes of checking and interrogation. Ironically the Canadians said the americans would give me a harder time coming back. But they only talked to me for 5 minutes and there was no car check. But I looked at it like I'm an american citizen. I could always complain to the embassy. If anything I have less rights to enter canada.

Something that's kind of weird with school buses is that they claim they are training you for a class S license. Why not just call it a class B because basically it's the same thing. Maybe because your cdl has a school bus endorsement. So I wonder does the state class those as the same license? The only difference I see is there is no air brakes endorsement.

I wonder would it save them money if they wrapped the trains in a livery versus painting them. You have to admit the Pace buses that had the wraps didnt look bad. On the F40C front doesnt IRM have one? Thought I saw one out there.

I couldnt help but laugh about your comments yeah it does look tacky. Maybe they are just experimenting with what looks good. They need to paint the bottom blue it would help it to look better. It needs to look more like the locos. They look better. Too much orange here not enough blue maybe make the black more on the roofline. Then it might look good

The new metra livery it's still there it's just a matter of me snapping a pic of it

Hey did you guys know. I saw a gallery car that was repainted to match the new engine livery. Dont know if it's still there but it was in the western yard on the grand side right there by california outside the shop. Could they be repainting gallery cars?

BusHunter posted a topic in CTA Bus

CTA appears to be throwing their hat in the ring again for BRT funding. Here is the complete story from the Chicago Tribune

Probably they want the busiest stuff inside the terminal. More people walking around leaves more room for accidents.

Maybe if I get some time I'll go over there and take some pictures. I saw they were putting the finishing touches the other day.

BusHunter replied to BusHunter's topic in CTA Rail

Dont worry probably the 7000s will start on the orange and brown lines. I wouldnt doubt blue line gets all 3200s. By then something will probably be happening with the ike. The circle interchange will be completed by 2022 so They will probably start the ike after that. I was going to say the belmont blue line bus turnaround was close to opening the other day. They just had the gates there that's it. Looked like it had been cleaned up and signage had been added.